Welcome to CDM Plus Online Modules & Digital Resources!!
Keeping up to date is important and with our Online Modules and Digital Resources you and your staff the freedom to learn your own way, in your own time.
CDM Plus has a mixture of Clinical and Admin courses to choose from. You can purchase each module separately but our bundles are the way to go!!!
Our online bundles include all our CDM Plus | Primary Healthcare Online Modules as well as all of our Digital Resources.
Your staff will be able to keep track of their progress and will receive a certificate for each completed course.
Sounds nice and easy - it is!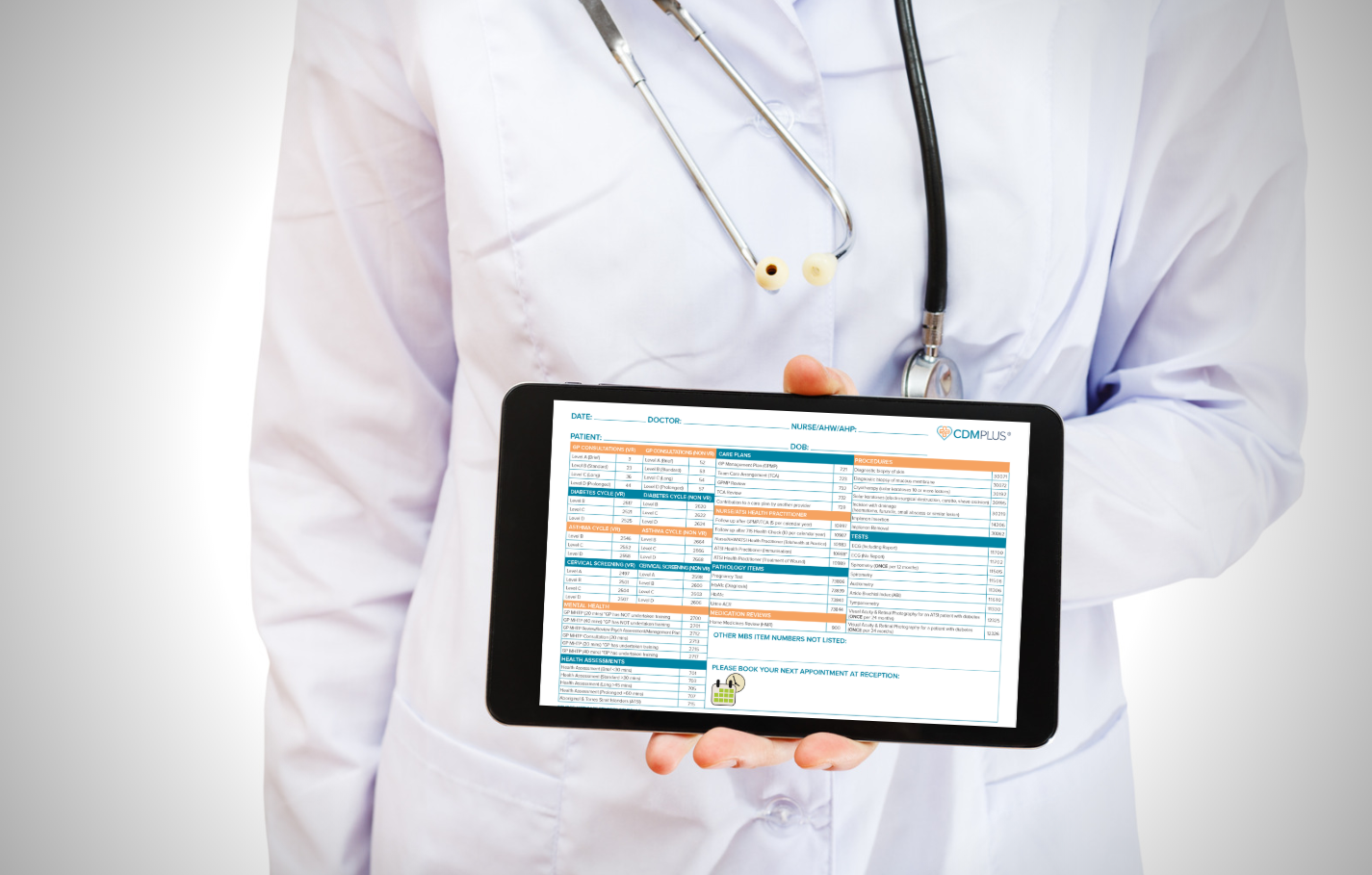 Digital Resources
CDM Plus Digital Resources are exclusive to our Individual and Practice bundles and include some of our favourite hard copy resources such as our Chronic Disease Management Manual, Reception Quick Reference Guide, MBS Billing Combinations and our MBS Billing Sheets!!