FREE Digital Resources - RACF + COVID-19 MBS Billing Sheets
Temporary MBS Item Numbers have been released to help better support aged care residents with chronic conditions and complex care. GPs and Other Medical Practitioners can access additional temporary items to improve access to multidisciplinary care for residents
The Australian Government has increased both Mental Health and Allied Health Services providing additional therapies for residents, including:
Psychiatrists and Psychologists

Social Workers

Occupational Therapists

Physiotherapists

Exercise Physiologists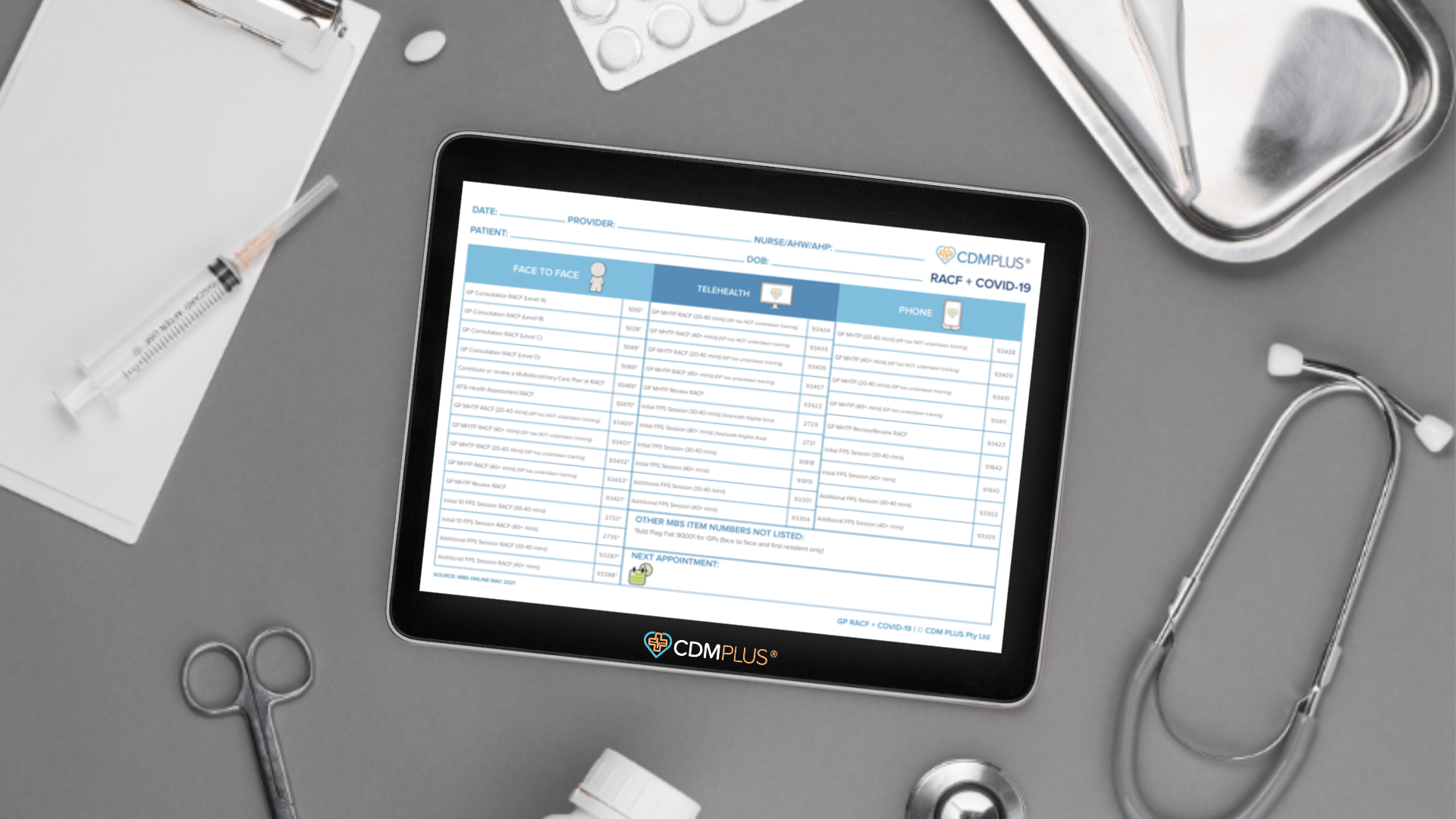 Want some more information? We have some great Digital Resources that healthcare providers can access for free until 30 June 2022. Click on the "RACF + COVID-19 MBS Billing Sheets" below to get started.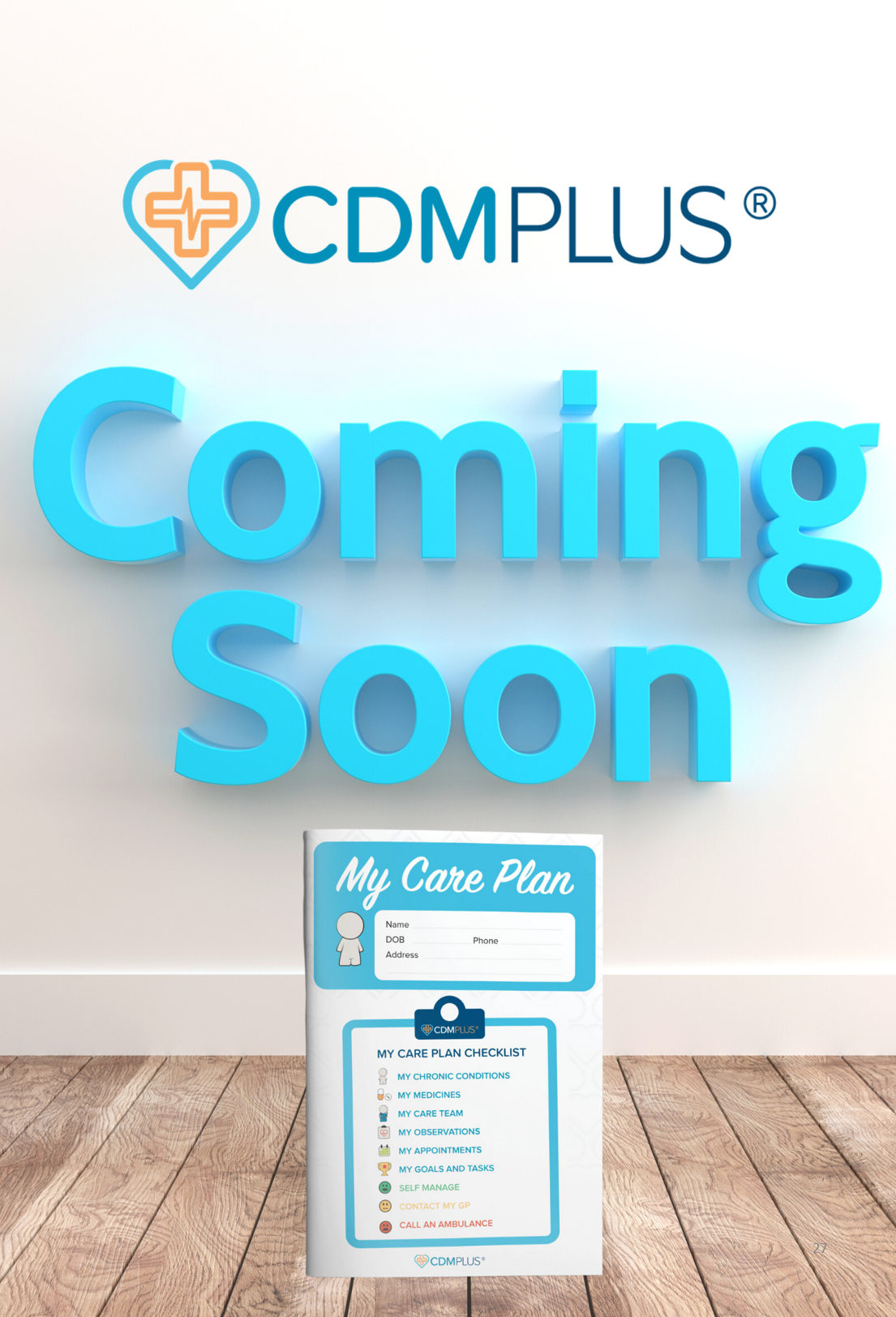 Welcome to CDM Plus Online Modules & Digital Resources!!
Keeping up to date is important and with our Online Modules and Digital Resources you and your staff the freedom to learn your own way, in your own time.
CDM Plus has Clinical, Admin and Practice bundles to choose from.
Our online bundles include all our CDM Plus | Primary Healthcare Online Modules as well as all of our Digital Resources.
Your staff will be able to keep track of their progress and will receive a certificate for each completed course.
Sounds nice and easy - it is!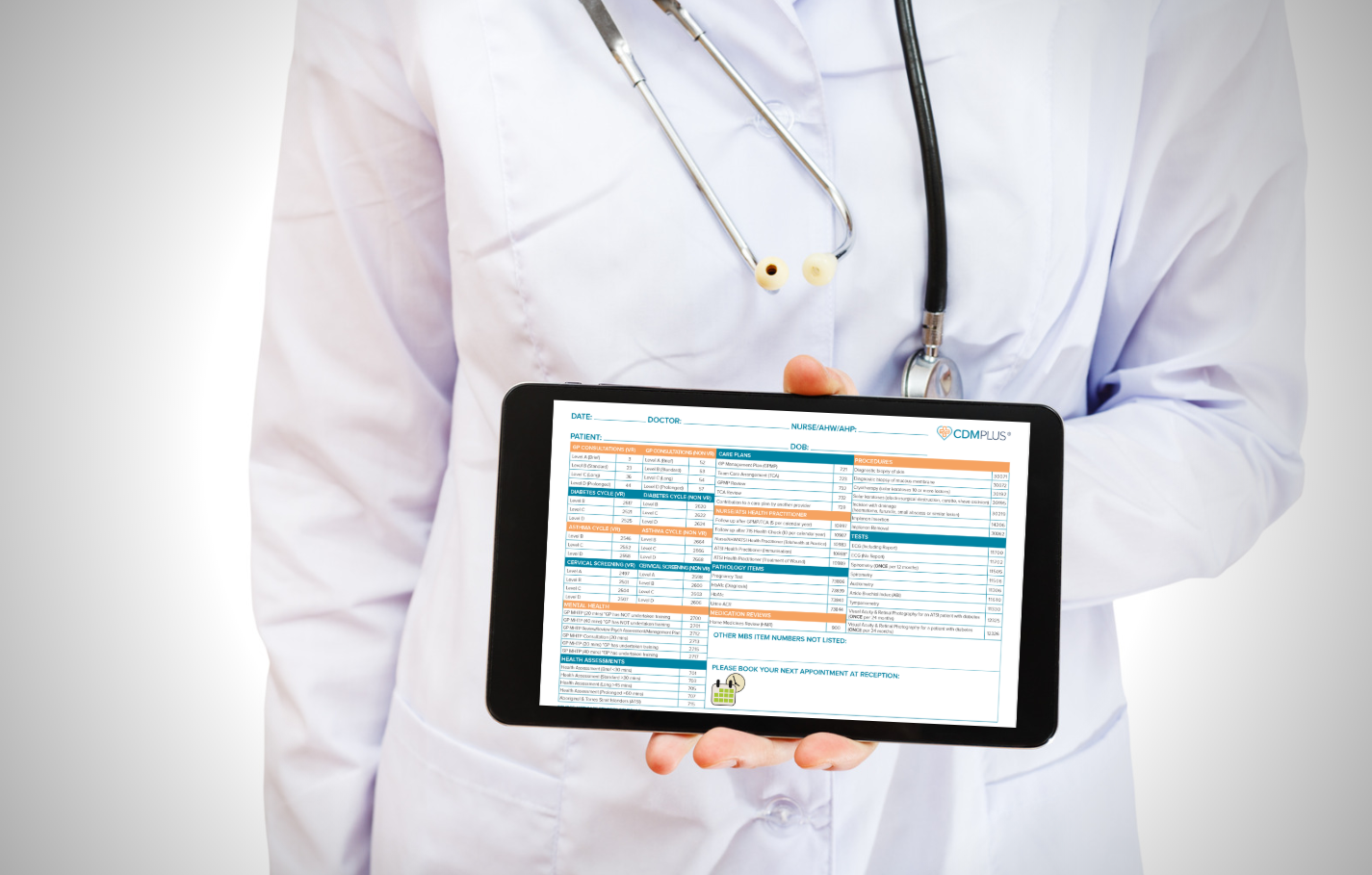 Digital Resources
CDM Plus Digital Resources are exclusive to our Individual and Practice bundles and include some of our favourite hard copy resources such as:
Chronic Disease Management Manual

Reception Quick Reference Guide

MBS Billing Combinations

MBS Billing Sheets

My Health and Wellness Calendar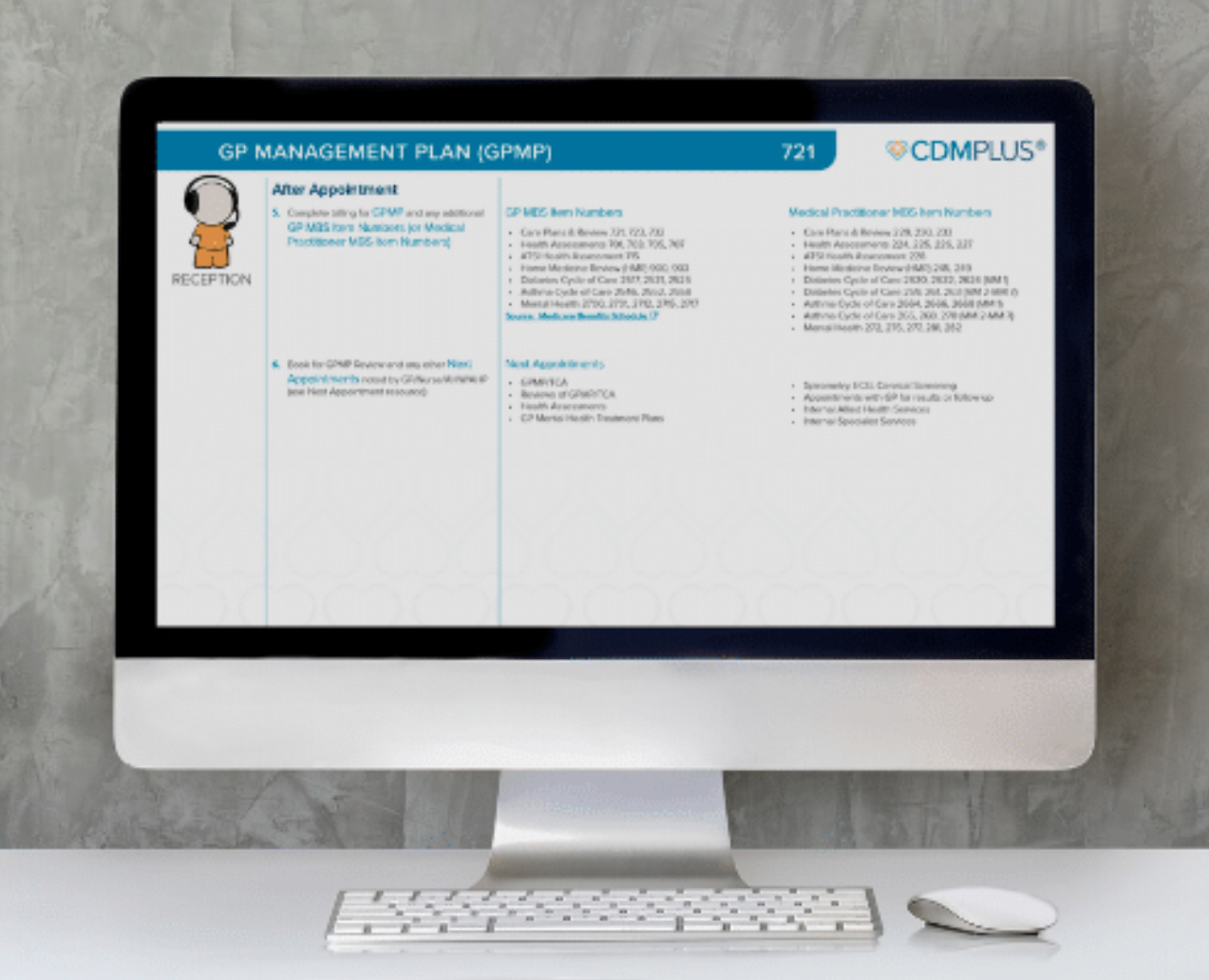 Get your copy of My Health and Wellness Calendar 2021!
My Health & Wellness Calendar 2021 is a great planning tool to help you achieve your health & wellness goals.
Digital Resource contains:
Health & Wellness Vision

Health & Wellness Goals

Annual Planner

Monthly Calendar with Daily Tracker

End of Month Reflection
Available for sale as an individual resource or in any of our clinical or practice bundles so you can download and print to use with patients.