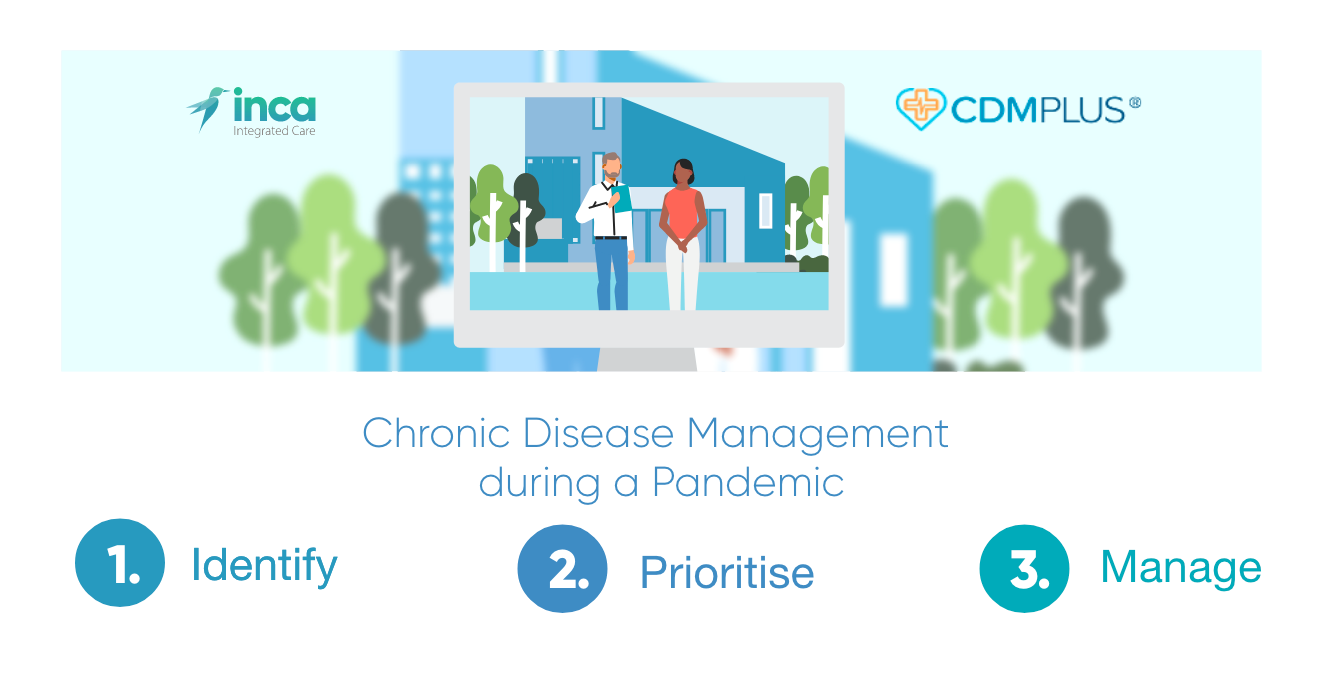 FREE Online Module! (until 31st MAY)

Practices face many challenges in delivering long term care to patients with chronic conditions during a pandemic.

With a large population of patients with chronic conditions in Australia, practices need to adopt a modified model of care to continue managing these patients.
Most practices are restricting face-to-face consultations due to the risks associated with this pandemic. Instead, clinics have been providing a combination of phone and telehealth consultations.
In order to minimise preventable hospitalisations and complications health professionals need to continue to closely monitor the patients that are most at risk.
In response to this, CDM Plus has teamed up with Precedence Health Care and developed a 3-step process to help you manage your Chronic Disease Management patients during this time. 📑Download the Guide here
Not sure where to start? Need some help? Want to try the Risk Stratification Tool?
Contact CDM Plus or Precedence Health Care to help you get started:
Welcome to CDM Plus Online Modules!!
Keeping up to date is important and with our Online Modules and Digital Resources you and your staff the freedom to learn your own way, in your own time.
CDM Plus has a mixture of Clinical and Admin courses to choose from. You can purchase each module separately but our bundles are the way to go!!!
Our online bundles include all our CDM Plus | Primary Healthcare Online Modules as well as all of our Digital Resources.
Your staff will be able to keep track of their progress and will receive a certificate for each completed course.
Sounds nice and easy - it is!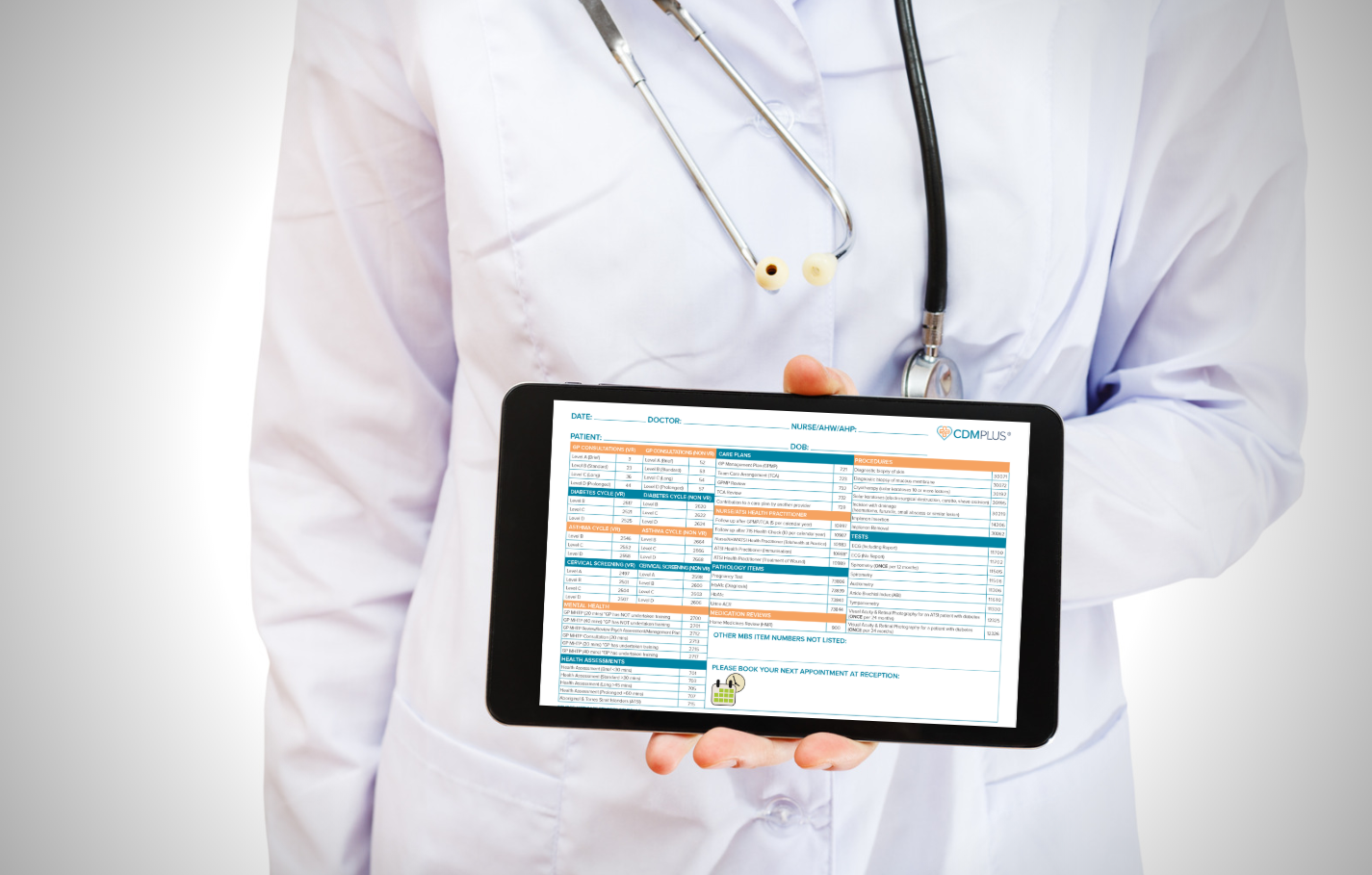 Digital Resources
CDM Plus Digital Resources are exclusive to our Individual and Practice bundles and include some of our favourite hard copy resources such as our Chronic Disease Management manual, Reception Quick Reference Guide, MBS Billing Combinations and our MBS Billing Sheets!!